We're a little larger family. You could probably already tell that. Duh, right?
I've been thinking for awhile about having so many little ones and about how much easier it's gotten. And the things I've learned along the way. And that I should share them. Because I would've given my right arm to learn some of these things, oh, you know, not the hard way. So here are a few. And I'll update the list as new ones come to mind or I learn a new one, oh, you know, the hard way. Please feel free to add to my list in the comments or by emailing me and I'll try to pull some of 'em out and post 'em for others.
If you have 2 little ones very close in age or are expecting a second little one you know there is a certain amount of uncertainty (read: hysteria) involved. I know I could've used some advice or even just people that were going through what I was going through at the same time. So, here we are. Hopefully you'll find some encouragement, advice, or just a feeling of "huh, maybe I'm not such a freak for feeling this way, after all."
If you have specific questions or just a vague "how do you do it?" please leave a comment or email me. Because contrary to popular belief (not my children's or my husband's, obviously), I don't have endless patience or a knack for organization (can anyone really have either of those with 5 little ones?!). I just know I still need folks I can turn to. So here's a forum where that can happen.
If you've already been there, please let us in on your wisdom – we could really use it! Or if you're currently in the depths of diapers and sippy cups come join us – 2 sleep-deprived heads are better than one!
I'll be linking up some of my 2 Under 2 posts and those How I Do What I Do posts, and maybe even some of those Understanding posts. I'll also be linking as many of you Mom to Many-s here and we can all glean from each other.
By all means, come join us – you don't have to be perfect – just nice!
Here are those HowIDoWhatIDo posts:
And here are some parenting-understanding-I-know-how-you-feel posts:
How I feed my babies – I nurse.  No, I'm still not a pro after all this time.  I still have to look up what to do when I get clogged ducts and I need refreshers on what I can take for that current cold.  Here's where I look for that kind of stuff: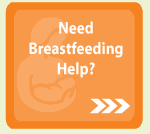 When I'm in town and I need an extra hand, you know, to chase down the toddler, I wear my babies.  I believe babies should be worn facing you, with support for their bum, not just at their spine (there's research on all this, look it up), and that they should NOT be worn chin to chest in a sling.  Major safety issues.  I wear my babies consciously and carefully.  I have two carriers that I love:


And here's a baby wearin' mama with lots of encouragement for you!
Oh, and the blogs aren't in any particular order (there's some more of that spectacular organization at work!).